Mattress Cooler
Our Mattress Cooler Sleep Cooling Systems let you sleep cool all night long without worrying about huge electric bills.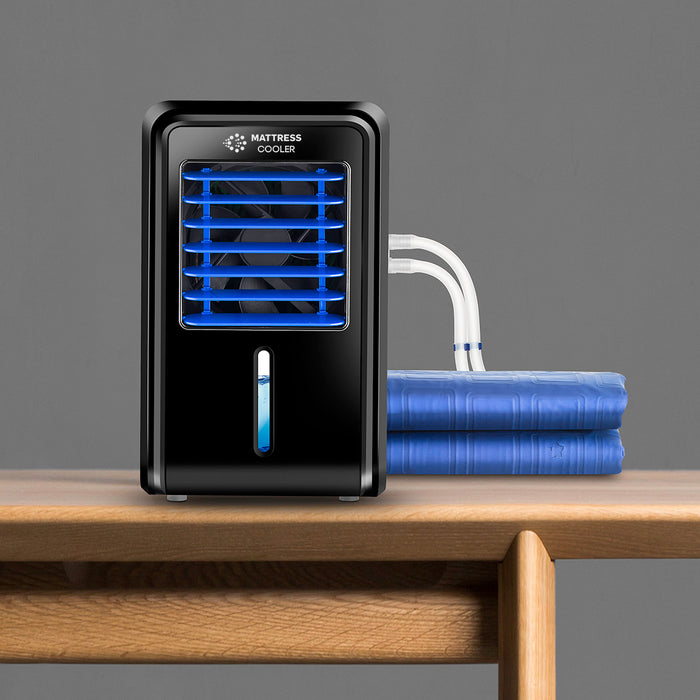 ABOUT THE ALL NEW COLD FLASH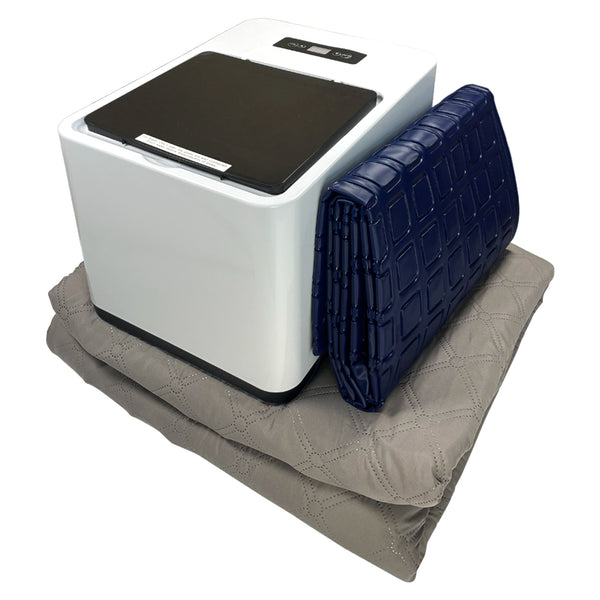 WATER BASED COOLING

The Cold Flash uses a compressor cooler to chill water to your desired temperature. Ranging 40-81 degrees Fahrenheit. The chilled water is then circulated through a thin cooling pad or a cotton cooling pad to pull away excess body heat trapped between your mattress and blanket.

SLEEP BETTER

The Mattress Cooler provides direct cooling exactly where you need it...between your mattress and your blanket

Cooling Pad Technology

Our cooling pads excellent thermal properties provide cooling at temperatures up to 78F while cotton pads require temperatures in the low 50's to start feeling cool.

SAVE ELECTRICITY

The Cold Flash is not a complete air conditioning replacement...your AC is still needed to keep humidity reasonable. However, using a Mattress Cooler will allow you to set your thermostat at about 76F from 8PM-8AM instead of 66, saving you thousands of Kwh every year. Depending on your use, the Mattress Cooler could easily pay for itself in just a few months.
Cold Flash Sleep Cooling System
Best Budget Friendly Bed Cooling System
The Mattress Cooler Classic was featured on the Spruce in an article detailing "The 8 Best Bed Cooling Systems of 2023"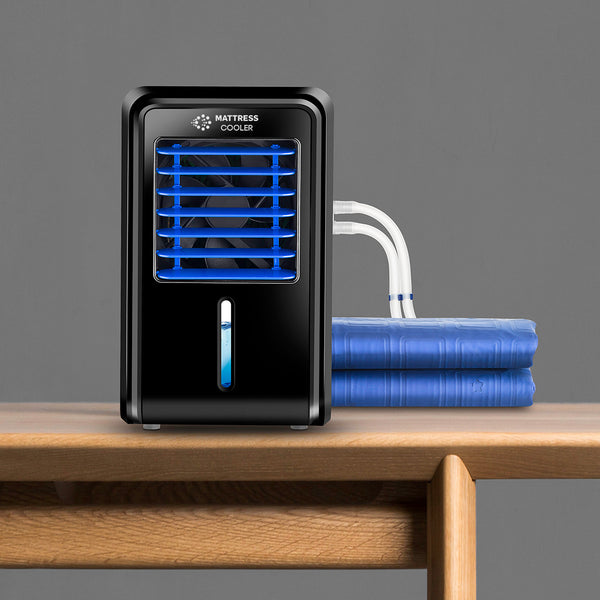 Mattress Cooler USA was surprised to find our product was featured in an article on The Spruce, a website dedicated to providing all you need to know to make your house a home. In "The 8 Best Bed Cooling Systems of 2023" Jeremy Laukkonen details 8 categories of Bed Cooling Systems. We were pleased to find the Mattress Cooler Classic was named Best Budget Sleep Cooling System.

At Mattress Cooler USA, we are always happy to hear what we do best, and value the importance of improvement. As we move forward with the roll out of the Mattress Cooler Deluxe, our key values will remain. We will always strive to provide the most affordable and most effective sleep cooling system.